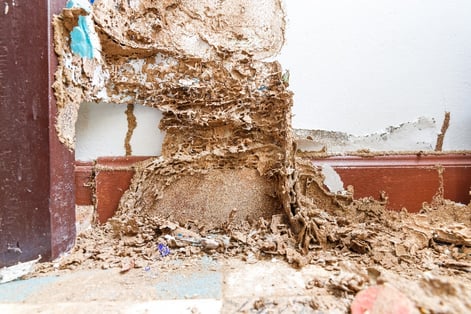 There is no question as to whether termite infestation is the worst thing that can happen to a homeowner or business. They're hazardous for your safety and their existence can deal quite a lot of damage to your furniture, books, and even the building structure.
Unfortunately, termite infestation is not only a common occurrence but also a major cause of concern for homeowners. The hot and humid weather in Singapore means termites are pretty much active all year-round. It only gets worse if the house doesn't have a sound ventilation system or has frequent pipe leaks. The moisture is a siren call for the termites.
As such, let's take a look at why termite pest control in Singapore is something you should give serious thought to.
1. The Cost Damage
Every year, the property damage and repair caused by termites account for at least 5 billion USD. For an average person, almost $3,000 is spent on repair. Most insurance policies don't cover this either.
In other words, it's simply better for you to invest in termite pest control beforehand instead of having to deal with the damage left by bugs and rats. It's better if you subscribe to regular termite inspections. This way, you can get rid of them before they cause immense damage.
2. Safety Issues
Other than the obvious ways, termites like rats can destroy your food and furniture. They also tend to bite electric wires and cables. If these electrical equipments are damaged, the chances of short circuits become way higher, which in turn, can cause fire or electric shocks.
3. Unaccounted For Damage
Besides the obvious damages caused by termites, such as compromising the structural making of your house, it is also capable of causing more superficial damage that can cost just as much. For example, termites can cause the paint to peel, grooves to hollow, and for mud tubes to make a home on the walls.
Final Thoughts
If you're scrambling to get termites out of your home and business, Origin Exterminators might be the company that will be able to offer a hand in Singapore's hot weather. It doesn't matter whether it rats or bed bugs, they will get rid of it, while using environmental friendly yet scientific methods. They also have an adorable dog detection team that has a significant role in the pest control process, and one you would love to meet.